The XR560 with Automatic Pallet changer is ideal for high production. The large 22"x16" of working travel and two pallets provide a flexible platform to customize your work holding.
The machine can also accomodate a Dual 4th axis rotary table set-up for complex part manufacturing.
The center rotary coupler with also allow for Pnuematic or Hydraulic fixturing !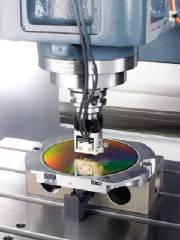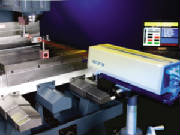 Each machine is tuned using the latest technology grid encoder.
Final accuracy is tested by an Agilent Laser unit to ensure the highest standards of quality.